About Maneesh
Aug 19, 2020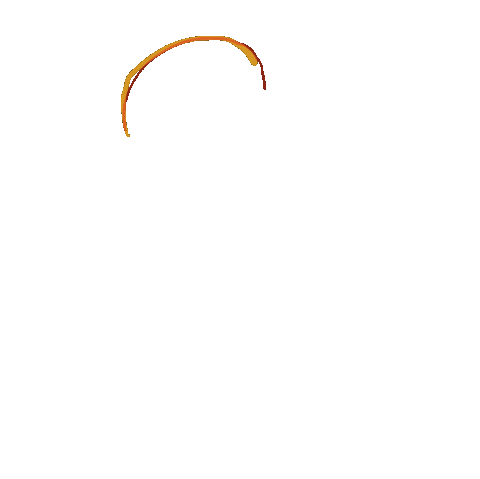 I am a two time entrepreneur. The first was a digital agency called Smursh Media, that we amalgamated into a mobile product for fashion discovery called Klip. Once that story was done, I ran a digital first fashion brand for handmade fashion called Jharonka. That was in 2019.
Beyond Work
While work took up most of my twenties, I have a wider range of hobbies that have kept me company all these years. I spend my time outside of work honing my skills in Writing and Drawing. I also enjoy the outdoors a lot and love to go on high altitude treks and long and silent drives.
Reading
Reading for me spills over onto all facets of my life. I read books and essays for my professional development, to learn more about spaces that are my personal interests and also for my entertainment. I mostly read fiction and don't quite understand people who think it is a useless pursuit. There's something very transactional about only reading non-fiction all the time - to do something only to get something out of it. At this point I don't belong to that camp. To say all this is to say that if there's craft involved in writing, I try and read it regardless of what it speaks about.
Writing
After years of deliberating over it in 2018 I decided to seriously take stock of my writing goals. I have nothing to show here at the moment, but I hope to add a few things of relevance over the years.
A Longer Work Profile
Here's an extended discourse on how I ended up with the career I had.
ORIGINS
I started my career with an internet company called Directi in 2006. At that time it was an obscure firm, and most of my family thought I worked in a call centre, which was fine by me. At Directi I learnt the nuances of Internet businesses. They used to sell domain names and hosting solutions to other entrepreneurs. This was where I got exposed to a variety of Internet industries and business models, right from media companies, to the back end of the web, and marketing and sales.
YEARS IN THE WILD
I quit Directi after about a year there. For the next two years I was mostly drifting from one thing to the other on the web. I spent close to a year setting up a variety of websites and trying to make money online - anyone remembers John Chow and Shoemoney? Anyway, those stunts gave me a solid understanding the then nascent social media and I joined a web consultancy helping companies adapt to social. Then came the winter of Financial Collapse of 2008. But thankfully I was young and naive.
STARTUP YEARS
In mine and two of my close friends' naïveté and drive, we started a little company called Smursh in the middle of that season of despair. It took us some time, but we were able to learn the ropes of running a digital agency and building out some nice campaigns in the process. Our key strength was to integrate digital and social media into business goals for companies. So we weren't just managing paid marketing but were bringing solutions to business problems.
THE NEXT LEG
The problem with youth is that you are never satisfied. We had an itch to make a product. Our logic was that we have helped enough businesses figure out their digital strategy, it is time we did the same for our own. And thus about four years after starting the agency, we pivoted to make Smursh a product company. In 2012 we launched Klip. Subsequently we raised two rounds external capital for it. In 2016 we had to wind it down.
THE NEXT PHASE
Klip was one of those products that got built in India whose revenue models could have kicked in only at high scale. As one of our investors said - this is boom or bust, there is no in between for you guys. Towards the late 2015 a funding winter kicked in in the startup ecosystem in India and we had to wind down Klip. We tried to sustain the team by pivoting to a different app called Ethnico, built with the support of Craftsvilla. The app closed in on almost two million downloads, but again building a revenue stream proved difficult with it and Smursh's business dreams came to an end. We had to let our team go and with my co-founder and I were absorbed in Craftsvilla to work on a new business altogether. This was called Jharonka.
At Jharonka I learnt the ropes of e-commerce. We built out the website in Shopify and it was fun to learn the ins and outs of that system. But we also quickly learned that Ecom happens mostly offline. Building out a supplier base, creating brilliant cataloging, running and managing warehouses. We eventually also got into manufacturing of our private line of fashion. In under two years we shed digital from our skill set and were running a physical store and managing a supply chain that was spread across India.
However thrilling, the ride came to an end in 2019 when we decided to move out and pursue something novel.